Conditions & Symptoms
When patients have problems with congestive heart failure, angina, or heart attack, they trust Cardiovascular Medicine to help them heal.
Clinical Cardiology
We service all major cardiovascular and pulmonary conditions as well as offering diagnostic imaging, ongoing and chronic care, and long-term condition management. You can see cardiovascular specialists at both our Moline and Davenport locations.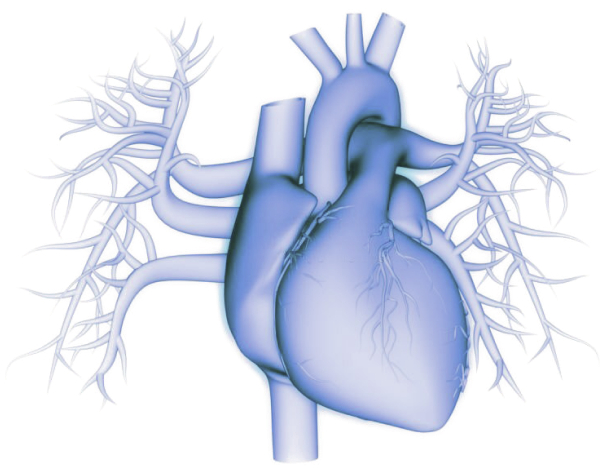 Cardiac Imaging and Diagnostics
Our range of cardiac diagnostic tests can provide the information you need to make informed decisions about your healthcare.
Electrophysiology
Our care center provides a full spectrum of electrophysiology care, from diagnosis to treatment and management of your condition.
Invasive & Interventional Cardiology
We are leaders in providing invasive cardiology treatments that relieve your symptoms and lower your risk of complications from heart disease.
Vein & Vascular Care
Our team of physicians, researchers, and patient care specialists are focused specifically on cardiovascular best practices and lifesaving heart and vein care.
Procedural Lab
(In-Office)
Our procedural lab is state-of-the-art, featuring one of the most technologically advanced vascular imaging systems available in an office setting.
Preventive Services
As the best line of defense against heart disease, our clinic specializes in preventive care, including advanced cardiac imaging, risk intervention, and personalized treatment planning.
CVM Locations
Explore the map below to see location options and find the clinic most convenient for you!
Conditions:
Angina
Angina is a condition that is characterized by (but not limited to) severe pain in the chest. The discomfort can spread from the chest to the shoulders, arms, and neck. Angina symptoms also include a squeezing, heaviness, or tightness in the chest.
Angina Symptoms
The most common cause of angina is cholesterol buildup, but it's not something that happens overnight. For this reason, your risk of experiencing angina increases with age.
Angina is a symptom of coronary artery disease and affects both men and women. In men, the risk increases at age 45, and in women, at age 55. Angina symptoms can develop at any time and can be triggered by physical activity, such as walking up a flight of stairs, or while sedentary, such as sitting on the couch. Because everyone experiences angina differently, you may feel symptoms right away or over the course of 20-30 minutes, including:
Chest pain
Nausea
Shortness of breath
Dizziness
Fatigue
Sweating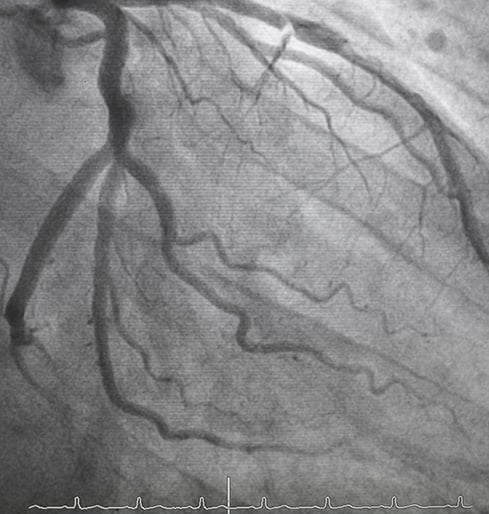 How is Angina Diagnosed?
Angina can be confused with gallbladder disease, stomach ulcers, and acid reflux. If you're experiencing angina symptoms, it's important that you see your doctor for diagnostic testing right away. These tests are minimally invasive and may include walking on a treadmill or riding a stationary bike to elevate your heart rate.
An electrocardiogram, which measures your heart's rhythm and electrical activity, is the most common test used when diagnosing angina. However, there are a variety of additional tests your doctor may order to ensure your heart is functioning properly, including:
Stress test (with or without imaging)
Blood test
Chest x-ray
Chest CT
Coronary CT angiography
Cardiac MRI
Coronary angiography
Angina Treatment
Once your diagnosis is made, your doctor may recommend medication to manage your symptoms, including:
Nitrates to widen your blood vessels and improve blood flow
Aspirin to reduce clotting
Beta-blockers to slow your heartbeat down
Statins to lower cholesterol
Calcium antagonists to widen blood vessels
If lifestyle changes and medicine are not enough to curb symptoms, your doctor may recommend the following interventional procedures:
Coronary angioplasty with stent insertion, known as percutaneous coronary intervention (PCI), is a minimally invasive procedure that uses a small balloon to improve blood flow in a blocked artery. A permanent tube known as a stent helps the artery stay open. The stent usually contains medication to improve its functioning.
Open-heart surgery may also be needed to clear clogged arteries and improve blood flow. Coronary artery bypass graft surgery is a common procedure that uses a blood vessel from another part of the body to create a new path so blood can flow to your heart. Doctors generally reserve surgery for those with several severely blocked arteries.
More on Angina
Causes of Angina
Typically, an unhealthy diet leads to the build-up of plaque in your bloodstream, which impedes blood flow to your heart. But there are several additional factors that can increase your risk for developing angina, including:
Family History
Smoking
Lack of exercise
Meet Your Illinois and Iowa
Cardiovascular Physicians
Our team of physicians, researchers, and patient care specialists are focused specifically on cardiovascular best practices and lifesaving heart and vein care. We hire and empower the best cardiovascular doctors in the nation right here in the Heartland.
In Search of Care?

Request a Consultation Today

Please fill out the form below to explore your options for care and get your questions answered: