Our Treatment
Options
Our mission is to provide you with compassionate and comprehensive cardiovascular care.
Clinical Cardiology
Your heart is the central organ in your circulatory system, providing the rest of your body with life-sustaining blood, oxygen, and nutrients. As such, it requires highly specialized care. At CVM, your heart is in good hands. Our clinical cardiologists have advanced training in the diagnosis and treatment of diseases and conditions affecting the heart and circulatory systems, including: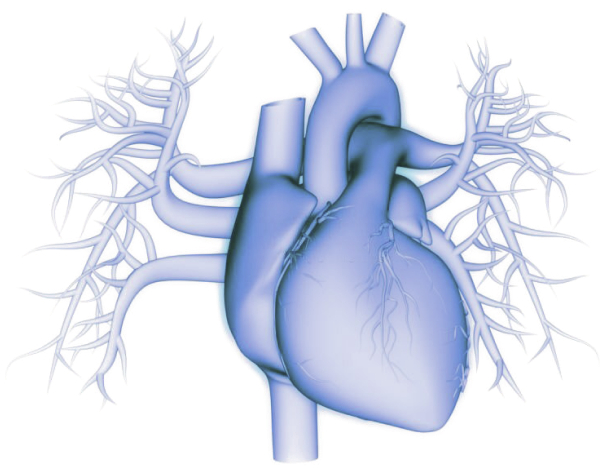 Cardiac Imaging and Diagnostics
Getting a proper diagnosis is critical. It serves as the foundation for all possible treatments, including medication and surgery. It will get you on the road to recovery faster.
If you're experiencing symptoms such as shortness of breath, chest pain, or tightness, seek professional help right away. If you aren't presently experiencing symptoms, but have a history of heart disease in your family, or have an established diagnosis of congestive heart failure, a heart-rhythm disorder, or artery disease—our cardiologists are equipped with state-of-the art imaging and diagnostic testing equipment.
Our cardiac imaging and diagnostic services include:
Electrophysiology
Electrophysiology is the study of the heart's electrical system and how it functions. Your heart's muscle contractions are coordinated by natural electrical impulses. Electrophysiology will find any irregularities in your heartbeat.
If you're experiencing atrial fibrillation (an irregular heartbeat), CVM cardiologists can provide a wide range of treatment options.
They can also perform minimally-invasive electrophysiology procedures and develop heart-healthy programs, including:
Invasive & Interventional Cardiology
Our cardiologists specialize in using minimally-invasive and non-invasive techniques that are used to diagnose and treat heart disease.
Depending on the symptoms you're experiencing, your doctor may perform a procedure to pinpoint and/or cure your condition. These include:
Vein & Vascular Care
You don't have to live with varicose veins. Our advanced treatments require only local anesthesia, and most procedures take less than an hour to perform.
Our vein and vascular care department treats diseases of the vascular system, or arteries, veins and lymphatic circulation. We can manage your condition in various ways, including medications,, minimally-invasive catheter procedures and surgical reconstruction, including:
Procedural Lab
(In-Office)
Our goal is to always provide you with the most comprehensive cardiovascular care. In many cases, diagnostic testing and minimally-invasive treatments can take place right here in our state-of-the-art procedure lab, including:
Preventive Services
Preventative care is important for your overall health and well-being. The goal is to decrease your risk for disease and disabilities. It helps to identify health problems early, if they develop.
Whether it's a regular checkup, a heart disease screening, or a plan to live a heart-healthy lifestyle, our preventative medicine experts can help.
Our specially-trained cardiologists and support staff are always available to perform your wellness screening. This includes:
Coronary Calcium Scoring
Lung Cancer Screening (In Eligible Patients)
Lipid Clinic for Cholesterol Management
Abdominal Aortic Aneurysm Screening (In Eligible Patients)
Even if you're asymptomatic, this line of testing is useful. The purpose of screening exams is to provide early intervention, so you can make heart-healthy lifestyle changes to decrease your risk for heart disease.
CVM Locations
Explore the map below to see location options and find the clinic most convenient for you!