Conditions & Symptoms
When patients have problems with congestive heart failure, angina, or heart attack, they trust Cardiovascular Medicine to help them heal.
Clinical Cardiology
We service all major cardiovascular and pulmonary conditions as well as offering diagnostic imaging, ongoing and chronic care, and long-term condition management. You can see cardiovascular specialists at both our Moline and Davenport locations.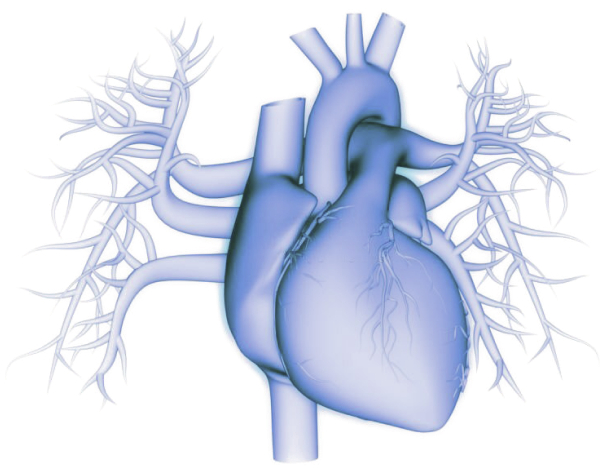 Cardiac Imaging and Diagnostics
Our range of cardiac diagnostic tests can provide the information you need to make informed decisions about your healthcare.
Electrophysiology
Our care center provides a full spectrum of electrophysiology care, from diagnosis to treatment and management of your condition.
Invasive & Interventional Cardiology
We are leaders in providing invasive cardiology treatments that relieve your symptoms and lower your risk of complications from heart disease.
Vein & Vascular Care
Our team of physicians, researchers, and patient care specialists are focused specifically on cardiovascular best practices and lifesaving heart and vein care.
Procedural Lab
(In-Office)
Our procedural lab is state-of-the-art, featuring one of the most technologically advanced vascular imaging systems available in an office setting.
Preventive Services
As the best line of defense against heart disease, our clinic specializes in preventive care, including advanced cardiac imaging, risk intervention, and personalized treatment planning.
CVM Locations
Explore the map below to see location options and find the clinic most convenient for you!
Conditions:
Peripheral Arterial Disease
Peripheral arterial disease (PAD) is a condition in which there is reduced blood flow to the legs. When fatty plaque builds up in the arteries, the arteries can become narrowed or even clogged or blocked, a condition known as atherosclerosis. Over time, as atherosclerosis progresses, it can result in peripheral arterial disease.
Causes & Symptoms of Peripheral Arterial Disease (PAD)
Peripheral arterial disease can be progressive and severe, leading to amputation, cardiovascular death, or stroke. One of the most prominent symptoms of peripheral artery disease is pain. In the early stages of peripheral arterial disease, the pain will be most noticeable during times of physical activity and then fade with rest. As the disease progresses, you will notice pain and discomfort more often, sometimes even at rest. Other symptoms include:
Slow-healing wounds or sores on the leg, foot, and toes

Coldness in the lower leg or foot, especially when compared to the other leg

Slow toenail or leg hair growth

Erectile dysfunction

Leg numbness or weakness

Diminished pulse in the legs or feet

Shiny skin or skin discoloration on the legs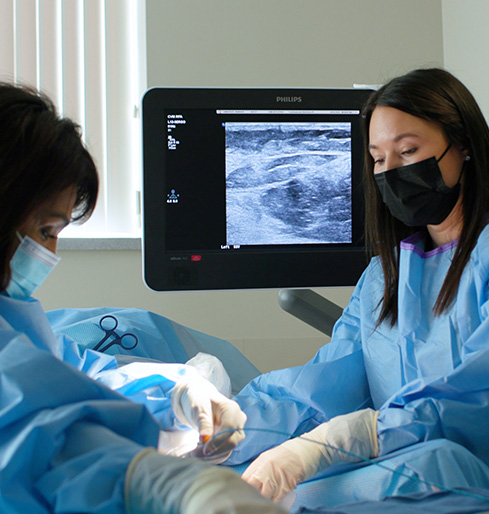 Treatment for Peripheral Arterial Disease
The first step in treatment is lifestyle changes, such as quitting smoking, exercising regularly, and eating a healthy diet. Medication may also be an option, including cholesterol-lowering drugs, blood pressure medicine, antiplatelet medicines, and blood sugar medication (as diabetes is a major risk factor for PAD). Sometimes, treating peripheral arterial disease requires more. Procedures we may recommend include:
Peripheral Angioplasty
Peripheral angioplasty uses a tiny balloon catheter to widen blood vessels and improve blood flow in your legs. To ensure good blood flow, we may also insert a drug-eluting stent to prevent the artery from narrowing again. The procedure takes a few hours, depending on the amount of blockages.
Peripheral Atherectomy
Peripheral atherectomy uses a catheter with a sharp blade that cuts through plaque and calcium buildup in blood vessels, reducing the buildup to tiny particles and opening up the inner surface of the vessel. As a result, blood can flow more freely through the vessel. Peripheral atherectomy is an outpatient procedure that takes around 2 hours.
Recovery
Peripheral angioplasty and peripheral atherectomy are minimally-invasive procedures, and recovery should be relatively quick. After the procedure, you will need to rest in our recovery room for a few hours to allow the site of the catheter insertion to heal. Drink plenty of water to flush any contrast dye from your system.
You should be able to resume most normal activity a week after your procedure.
Meet Your Illinois and Iowa
Cardiovascular Physicians
Our team of physicians, researchers, and patient care specialists are focused specifically on cardiovascular best practices and lifesaving heart and vein care. We hire and empower the best cardiovascular doctors in the nation right here in the Heartland.
In Search of Care?

Request a Consultation Today

Please fill out the form below to explore your options for care and get your questions answered: