TREATMENTS:
Invasive Cardiology
Invasive and interventional cardiology uses minimally-invasive testing and procedures to diagnose and treat heart conditions. At Cardiovascular Medicine, PLLC, we are leaders in providing invasive cardiology treatments that relieve your symptoms and lower your risk of complications from heart disease. Our board certified physicians have undergone extensive specialized training to ensure you receive state-of-the-art care.
When to See an Interventional Cardiologist
Having a heart condition can prevent you from living life to its fullest. Interventional cardiologists can help you experience relief from your symptoms as well as reduce your risk of developing a more serious form of heart disease. Invasive cardiology procedures can help manage various heart conditions, including: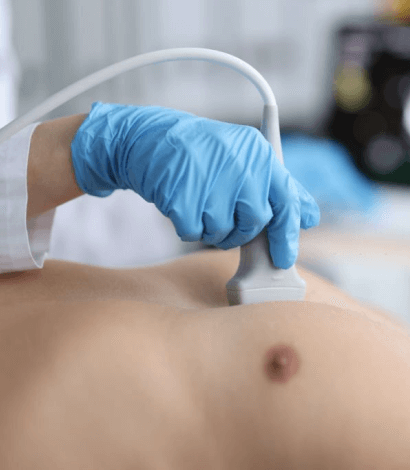 Diagnostic Testing
To understand what's causing your symptoms, it is necessary to perform diagnostic testing. We offer several types of diagnostic procedures that allow us to see how well your heart and vessels are functioning. This provides us with a clearer picture so we can recommend the appropriate treatment plan. Our comprehensive diagnostic procedures include:
Cardiovascular Treatments
The goal of treatment for cardiovascular conditions is to provide you with both relief from symptoms and the peace of mind that comes with prioritizing your health. We are proud to offer the most advanced treatment options in the area. With the right interventional cardiology treatments, we can help you better manage your condition and significantly improve your day-to-day living. Our treatments include:
Treatments :
Complex Interventions of the Arteries of the Legs
What Is Critical Limb Ischemia (CLI)?
Critical limb ischemia (CLI) is a severe form of peripheral arterial disease (PAD) in which you have significant blockages in the arteries of arms, legs, and feet. CLI can seriously impact blood flow, putting you at risk of heart complications. If left untreated, CLI will result in amputation, so it's important to get the condition treated as early as possible.
PAD is a condition in which narrowed arteries cause reduced blood flow to the limbs. When fatty substances in the blood (plaque) build up in the arteries, it leads to a condition known as atherosclerosis. With atherosclerosis, arteries can become narrowed or even clogged or blocked.
CLI is an advanced, severe stage of PAD. It causes intense pain in the feet or toes, even while resting. You may also experience numbness or wounds that are slow to heal due to poor circulation.
Prompt treatment is essential for avoiding serious complications such as amputation, heart disease, stroke, or even death. At Cardiovascular Medicine, PLLC, we have extensive experience in invasive cardiology and vascular procedures that offer significant relief for conditions such as CLI.
Treating CLI With Complex Interventional Procedures
Cardiovascular Medicine, PLLC has cardiologists on staff that specialize in performing complex interventional procedures. Doctors who perform invasive cardiology and vascular treatments require special training and experience in addition to their primary cardiology training.
Prompt treatment is necessary if testing shows that you have CLI. The specific treatment we recommend will depend on where and how severe the blockages are. Most patients have multiple arterial blockages. We offer two main interventional procedures to treat CLI:
Angioplasty
Using a catheter, we place a tiny balloon into an artery near the groin. Next, we inflate the balloon with saline solution to open the artery. We often use stents or metal mesh tubes that will remain in the artery to prevent it from narrowing again. The surgery uses local anesthesia and can take one to three hours to complete. Afterward, you will need to lay still for three to six hours.
Atherectomy
In an atherectomy, we use a catheter with a sharp blade on the end to remove plaque from a blood vessel. The catheter is inserted into the artery through a small puncture in the artery. The catheter has a chamber at the tip that gathers the plaque, allowing us to remove it with the device. The surgery is performed under local anesthesia and only takes about two hours. However, you will need to lay flat for three to six hours after the surgery.
After the Procedure
After interventional procedures such as angioplasty and atherectomy, you may have pain or bruising at the site of the catheter insertion and there may be a small lump. Wear loose clothing and try not to press on the area.
Typically, patients are asked to do only light activity for the first five to seven days after the procedure. After this, you can resume moderate activity. Complete recovery could take up to eight weeks. Avoid heavy lifting or strenuous activity until your doctor says it's okay.
It's important to make heart-healthy lifestyle choices in the future. Eating well, getting regular exercise, and managing stress can help prevent further narrowing of the arteries.
Risks & Side Effects
While our interventional procedures for the arteries of the legs are minimally-invasive, there are slight risks of complications related to the catheter, including pain, swelling, and tenderness at the catheter insertion site, vein irritation, and bleeding and bruising at the catheter site.
Am I a Candidate?
If you have peripheral arterial disease and feel that you may have developed CLI, meet with one of our interventional cardiologists to determine if you qualify for treatment. There are certain factors that put you at higher risk for developing PAD, including:
Smoking
High blood pressure
Atherosclerosis
Diabetes
High cholesterol
Being 60 years or older
More on Treating CLI
Diagnosing CLI
If we suspect CLI based on your symptoms and risk factors, we will likely order diagnostic tests that may include angiograms or ultrasounds. These tests evaluate:
Blood flow in your limbs
How wounds heal
The severity of narrowed or blocked arteries
Uncommon Risks and Side Effects
Though serious complications related to angioplasty and atherectomy are rare, they may include:
Blood clots
A tear in the inner lining of the artery
An allergic reaction to the contrast material
Kidney damage from the contrast material, possibly causing kidney failure
Meet Your Illinois and Iowa
Cardiovascular Physicians
Our team of physicians, researchers, and patient care specialists are focused specifically on cardiovascular best practices and lifesaving heart and vein care. We hire and empower the best cardiovascular doctors in the nation right here in the Heartland.
CVM Locations
Explore the map below to see location options and find the clinic most convenient for you!
Insurance Providers We Accept
Our team of physicians, researchers, and patient care specialists are focused specifically on cardiovascular best practices and lifesaving heart and vein care.
In Search of Care?

Request a Consultation Today

Please fill out the form below to explore your options for care and get your questions answered: