TREATMENTS:
Invasive Cardiology
Invasive and interventional cardiology uses minimally-invasive testing and procedures to diagnose and treat heart conditions. At Cardiovascular Medicine, PLLC, we are leaders in providing invasive cardiology treatments that relieve your symptoms and lower your risk of complications from heart disease. Our board certified physicians have undergone extensive specialized training to ensure you receive state-of-the-art care.
When to See an Interventional Cardiologist
Having a heart condition can prevent you from living life to its fullest. Interventional cardiologists can help you experience relief from your symptoms as well as reduce your risk of developing a more serious form of heart disease. Invasive cardiology procedures can help manage various heart conditions, including: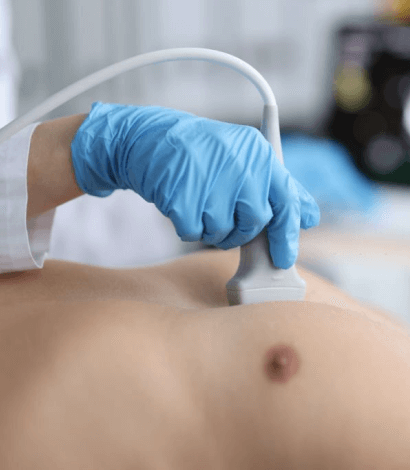 Diagnostic Testing
To understand what's causing your symptoms, it is necessary to perform diagnostic testing. We offer several types of diagnostic procedures that allow us to see how well your heart and vessels are functioning. This provides us with a clearer picture so we can recommend the appropriate treatment plan. Our comprehensive diagnostic procedures include:
Cardiovascular Treatments
The goal of treatment for cardiovascular conditions is to provide you with both relief from symptoms and the peace of mind that comes with prioritizing your health. We are proud to offer the most advanced treatment options in the area. With the right interventional cardiology treatments, we can help you better manage your condition and significantly improve your day-to-day living. Our treatments include:
Treatments :
Transcatheter Aortic Valve Replacement (TAVR- Non-Surgical Valve Replacement)
What is a Transcatheter Aortic Valve Replacement?
When the aortic valve of the heart narrows, this results in a condition known as aortic valve stenosis. This condition is a heart valve disease that can lead to reduced blood flow from the heart to the body. Transcatheter aortic valve replacement (TAVR) is a minimally-invasive cardiology procedure that replaces the diseased aortic valve to improve blood flow.
Your aortic valve is located between the left lower heart chamber (the left ventricle, which pumps blood to the rest of your body) and the aorta, your body's main artery. When the valve doesn't open correctly, the blood flow to your body is reduced, putting you at risk for complications, including heart faulure. You may not notice symptoms of aortic valve stenosis until the condition becomes severe. When you do have symptoms, they can include:
Heart murmur (whooshing sound heard with a stethoscope)

Chest pain or tightness with activity

Feeling faint or dizzy or fainting with activity

Shortness of breath, especially with activity

Fatigue, especially during times of increased activity

Heart palpitations (rapid, fluttering heartbeat)
What to Expect in Non-Surgical Valve Replacement
At Cardiovascular Medicine, PLLC, we're proud to offer a number of minimally-invasive cardiology procedures that allow patients to avoid major surgery. The transcatheter aortic valve replacement (TAVR) is an ideal option for patients who could benefit from the valve replacement but need an alternative to open-heart surgery.
Before the Procedure
The TAVR procedure uses cardiac catheterization to place the replacement valve. As such, this procedure will take place in a hospital setting under IV sedation. Prior to your procedure, we may ask you to fast for 12 hours and stop taking certain medications, such as blood thinners.
During the Procedure
Our doctors will insert the catheter, which is a flexible, hollow tube, into a blood vessel near your groin or chest. Using cardiac imaging to guide the catheter to your heart, we will position the replacement valve by passing it through the catheter. We will not remove the diseased valve — the replacement valve is placed inside of it. Lastly, depending on the type, the valve will either inflate on its own, or we will use a balloon to expand it.
After the Procedure
After your transcatheter aortic valve replacement, you may need to stay in the ICU overnight for observation. How long you will need to stay will depend on your individual case.
In the days following the procedure, you will need to be on the lookout for signs or symptoms of infection, including fever, increased pain, and swelling. Artificial heart valves are at risk of becoming infected with bacteria, so we may prescribe antibiotics. We may also prescribe blood thinners to reduce the risk of blood clots.
Risks & Side Effects
Though a transcatheter aortic valve replacement (TAVR) is minimally-invasive, it does come with some risks and side effects, such as infection, bleeding, blood vessel complications, and arrhythmias (irregular heart rhythm).
Am I a Candidate?
TAVR may be an option for those with aortic valve stenosis who are at risk of complications with open-heart surgery. Our team of heart specialists will discuss your options with you to determine the best treatment plan. If you are at risk for aortic valve stenosis, it's important to get a proper diagnosis. Untreated aortic valve stenosis can lead to heart failure, stroke, or even death.
More on TAVR
Uncommon Complications of TAVR
Problems with the replacement valve slipping out of place or leaking (regurgitation)
Stroke
Kidney disease
Heart attack
Factors That Increase Risk of Aortic Valve Stenosis
Factors that increase your risk of developing aortic valve stenosis include:
Older age
Congenital heart defects, such as a bicuspid aortic valve
Chronic kidney disease
Diabetes
High cholesterol
High blood pressure
History of infections that can affect the heart, such as rheumatic fever and infective endocarditis
History of radiation therapy to the chest
Meet Your Illinois and Iowa
Cardiovascular Physicians
Our team of physicians, researchers, and patient care specialists are focused specifically on cardiovascular best practices and lifesaving heart and vein care. We hire and empower the best cardiovascular doctors in the nation right here in the Heartland.
CVM Locations
Explore the map below to see location options and find the clinic most convenient for you!
Insurance Providers We Accept
Our team of physicians, researchers, and patient care specialists are focused specifically on cardiovascular best practices and lifesaving heart and vein care.
In Search of Care?

Request a Consultation Today

Please fill out the form below to explore your options for care and get your questions answered: