TREATMENTS:
Invasive Cardiology
Invasive and interventional cardiology uses minimally-invasive testing and procedures to diagnose and treat heart conditions. At Cardiovascular Medicine, PLLC, we are leaders in providing invasive cardiology treatments that relieve your symptoms and lower your risk of complications from heart disease. Our board certified physicians have undergone extensive specialized training to ensure you receive state-of-the-art care.
When to See an Interventional Cardiologist
Having a heart condition can prevent you from living life to its fullest. Interventional cardiologists can help you experience relief from your symptoms as well as reduce your risk of developing a more serious form of heart disease. Invasive cardiology procedures can help manage various heart conditions, including: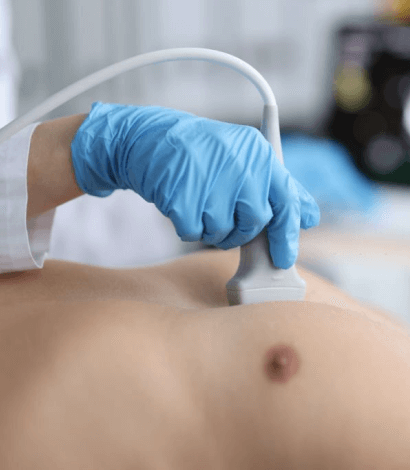 Diagnostic Testing
To understand what's causing your symptoms, it is necessary to perform diagnostic testing. We offer several types of diagnostic procedures that allow us to see how well your heart and vessels are functioning. This provides us with a clearer picture so we can recommend the appropriate treatment plan. Our comprehensive diagnostic procedures include:
Cardiovascular Treatments
The goal of treatment for cardiovascular conditions is to provide you with both relief from symptoms and the peace of mind that comes with prioritizing your health. We are proud to offer the most advanced treatment options in the area. With the right interventional cardiology treatments, we can help you better manage your condition and significantly improve your day-to-day living. Our treatments include:
Treatments :
Coronary Stent Insertion
What is a Coronary Stent?
One of the most effective ways to open up narrowed arteries is by inserting a coronary stent. A coronary stent is a small wire mesh tube that helps prop the artery open to prevent it from narrowing again. It is used in conjunction with a procedure called a coronary angioplasty.
Coronary angioplasty uses a tiny balloon catheter to widen blood vessels and improve blood flow to the heart. To ensure the blood vessels stay open, we will insert a stent. Most stents are drug-eluting, coated with medication that slowly releases to help keep the artery open.
Angioplasty with stent insertion can treat the buildup of fatty substances that attach to blood vessel walls, a condition known as atherosclerosis. We recommend it when:
Your heart disease symptoms, such as chest pain, are worsening

Medication and lifestyle changes have not improved your condition

You are age 65 or older

You have a heart attack (a coronary angioplasty can quickly open clogged arteries)
What to Expect
Using an artery in your arm, leg, or groin area, we will introduce a catheter through a small puncture. Contrast dye is injected into the catheter once in place. This allows us to see where there are any blockages. Next, we guide the stent, which is collapsed around a balloon at the tip of the catheter, through the artery to the blockage.
When we reach the blockage, we inflate the balloon, which prompts the stent to expand and lock into place inside the artery. The stent remains in place to hold open the artery and improve blood flow. The medication coating helps to prevent future plaque buildup.
After the Procedure
You will likely remain in the hospital overnight. We will prescribe blood-thinning medication to reduce the chance of blood clots forming on the stent.
Drink plenty of water to flush out the contrast dye. You should be able to resume most normal activity a week after the procedure.
Coronary angioplasty with stent placement can significantly improve blood flow in your coronary arteries and decrease chest pain. After recovery, you should find physical activity, including exercise, more tolerable.
However, having an angioplasty with stenting doesn't mean your heart disease is gone. Continue to take your medications and be proactive about maintaining a heart-healthy lifestyle, which includes:
Exercising regularly
Lowering your cholesterol
Eating a healthy diet low in saturated fat
Maintaining a healthy weight
Quitting smoking
Risks & Side Effects
Angioplasty uses X-ray and contrast dye to help us see your heart. Therefore, you will be exposed to a small amount of radiation. The risk from X-rays increases with each exposure. If you are pregnant, we do not recommend X-ray procedures.
Am I a Candidate?
Angioplasty with stent insertion can be an effective treatment for many people with heart disease. You may be an ideal candidate if:
You have worsening chest pain
You are age 65 or older
You have a heart attack — angioplasty with stent placement can be done in an emergency
Your heart disease cannot be controlled with medication and lifestyle changes alone
More on Coronary Stent Insertion
Heart Disease Risk Factors
There are certain factors that increase your risk of developing heart disease. These include:
High cholesterol
High blood pressure
Smoking
Obesity
Older age
Being male
Family history of heart disease
Rare Risks and Side Effects
There are some risks with angioplasty and stent placement, though complications are rare. They may include:
Bleeding
Blood clots
Re-narrowing of the artery
Kidney failure from the contrast dye
Allergic reaction to the contrast dye
Stroke
Heart attack
Coronary artery damage (which would require emergency bypass surgery)
How Long Will Angioplasty Take?
Since angioplasty is an invasive cardiology procedure, it will take place at the hospital under IV sedatives. The procedure could take several hours, depending on the number and severity of blockages.
Meet Your Illinois and Iowa
Cardiovascular Physicians
Our team of physicians, researchers, and patient care specialists are focused specifically on cardiovascular best practices and lifesaving heart and vein care. We hire and empower the best cardiovascular doctors in the nation right here in the Heartland.
CVM Locations
Explore the map below to see location options and find the clinic most convenient for you!
Insurance Providers We Accept
Our team of physicians, researchers, and patient care specialists are focused specifically on cardiovascular best practices and lifesaving heart and vein care.
In Search of Care?

Request a Consultation Today

Please fill out the form below to explore your options for care and get your questions answered: